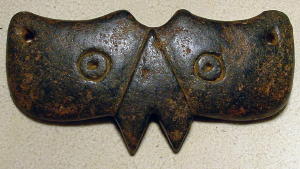 "Double Bird"  Artifact recreation by: Grey Eagle


SPIRITUAL and ALTERNATIVE HEALING

Articles about the Mayan Calendar, virtual tours of Mayan sites, online Tzolkin calendar, and store for astrology reports, jewelry, books and vedio presentations by Ian Xel Lungold.

INTERNET MAGAZINES AND GREAT INFORMATION

Wonderful stories and fantastic information about the Blue Ridge Mountain region!

This is one of the most awesome web sites that we have ever experienced!  Beautiful and powerful crystal images, Sacred sites, spiritual discussions and much, much more.  It is also presented to you by some incredibly loving and spiritual people who are helping the Universe connect us all as ONE.